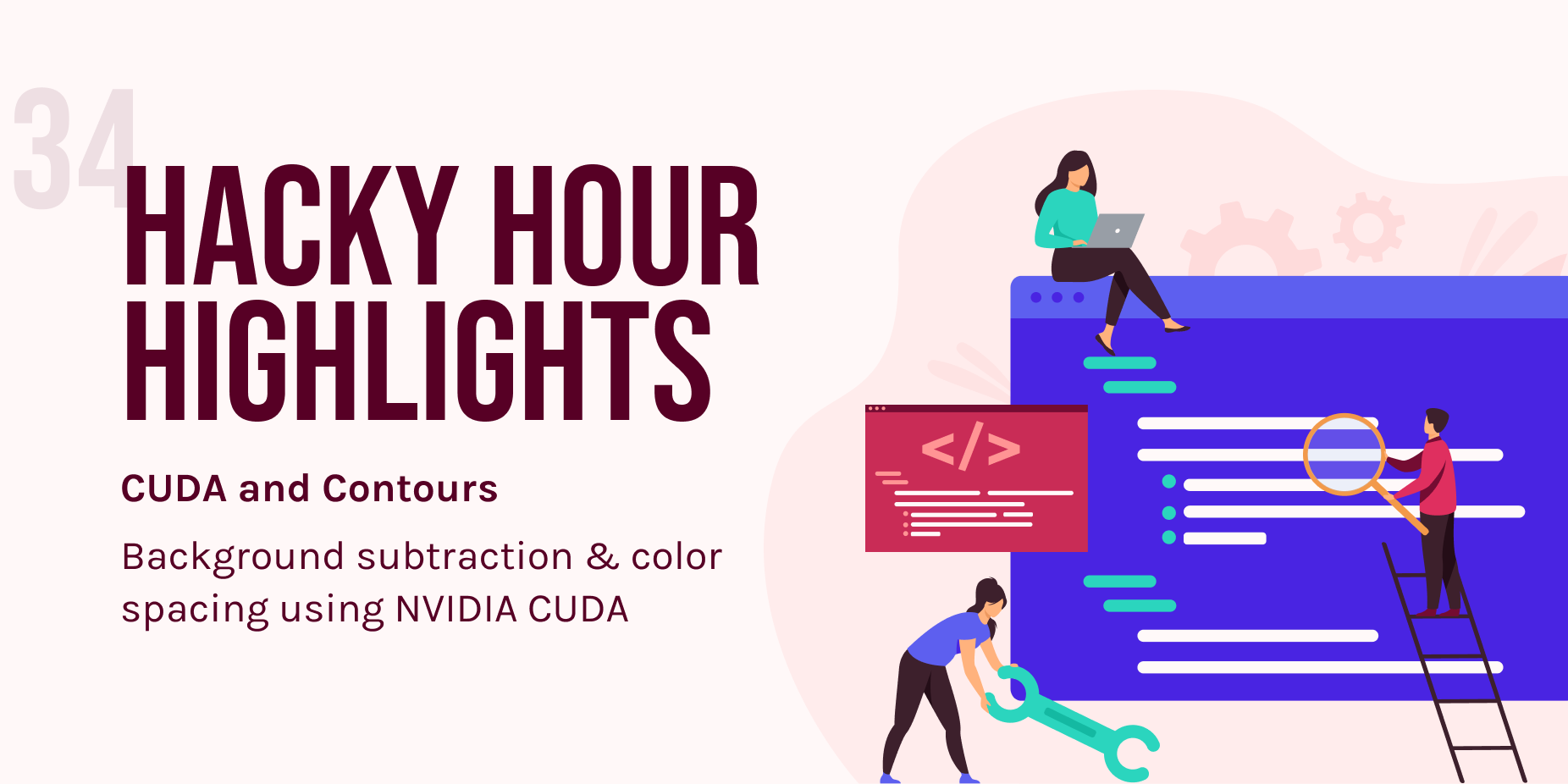 Hacky Hour 34: CUDA & Contours
By Liz Oz • Nov 10, 2021
Hacky Hour is a hands-on workshop for our community. In this Hacky Hour, we introduced NVIDIA CUDA, contours, background subtraction, and color spacing.
POST BY CV TYPE
POST BY DEVICE TAGS
POPULAR TAGS
Developer stories to your inbox.
Subscribe to the Developer Digest, a monthly dose of all things code.
You may unsubscribe at any time using the unsubscribe link in the digest email. See our privacy policy for more information.