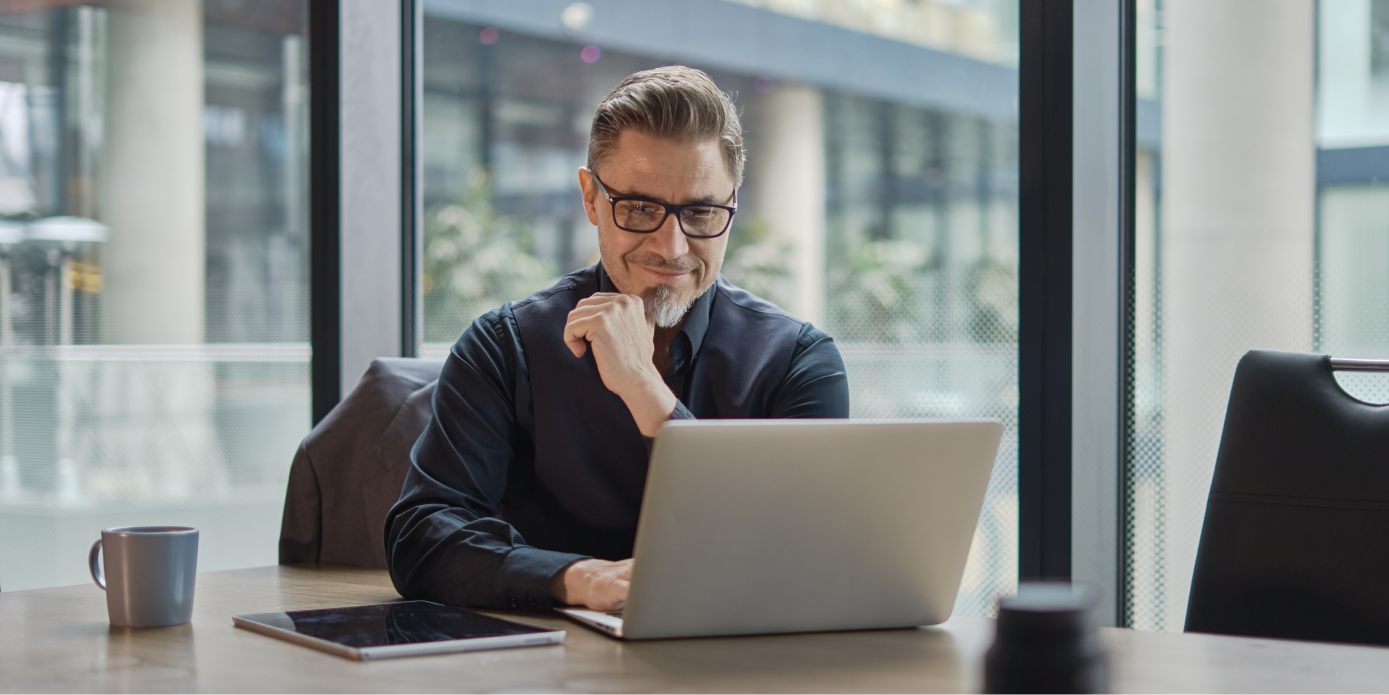 Businesses are increasingly adopting computer vision (CV) technologies to optimize operations and increase productivity. Companies looking to adopt CV often wonder whether they should build a platform from scratch, using open-source, or buy a pre-built solution. In most cases, building your own CV platform requires tremendous effort to tailor it to your specific needs, whereas pre-built CV platforms are easier to integrate into existing business environments.
This article will explore five key components of a computer vision solution and how they apply to pre-built or custom versions, along with other considerations for building vs. buying a computer vision platform.
The 5 Components of Any Computer Vision Solution
Whether you are looking to build a computer vision solution in-house or buy one, it helps to understand what goes into establishing a fully functional and robust CV platform.
Computer vision solutions are typically built upon five key components:
Creating models to drive the computer vision software.
Training models to achieve specific outcomes.
Optimizing models and applications to meet business needs.
Deploying the application on the edge.
Conducting analytics to generate actionable business insights.
In each component, there are relative strengths and weaknesses for building or buying a CV platform.
Creating a Computer Vision Model
To make an informed decision about whether to build your own CV model or leverage a pre-built one, you need to understand what goes into developing a reliable model. Computer vision models help contextualize complex datasets (often hundreds to thousands of images), enabling artificial intelligence (AI) and machine learning (ML) tools to generate actionable insights. 
With hundreds of base computer vision models available, it is easy for businesses to lean towards building and optimizing open-source versions of these models on their own. Many popular open-source models like YOLO are fast, robust, simple to use, and easily optimizable.
Although it might seem like a good idea to build off of open source models, they must be customized and trained to effectively analyze the data in your specific industry or business.
In effect, selecting the open source model is the easy part. Everything after that will be much more challenging, and you'll need staff with computer vision expertise in a variety of disciplines to drive real value.
On the other hand, leveraging pre-built models with a CV platform cuts many months off of the development process. When using an all-in-one CV platform, in-house staff with knowledge of Python will have no problems integrating a model. 
Model Training
Once you have a functional CV model, it must be trained on your desired applications. Depending on the specificity or complexity of the application, model training could take many months when built in-house.
Model training begins with generating representative data, which can be done by creating your own dataset or using a pre-existing set. Then, you need to annotate the data, ideally based on its intended uses. Once all the data is prepared, the model can start training properly. Once its training is complete, the model can then be deployed for testing locally or on an edge device.
Using a pre-built platform enables faster, more robust model training that's easier to manage. Training, involving large datasets and complex tasks, could take as little as a few days with a pre-built model whereas it could take weeks trying to manage on your own.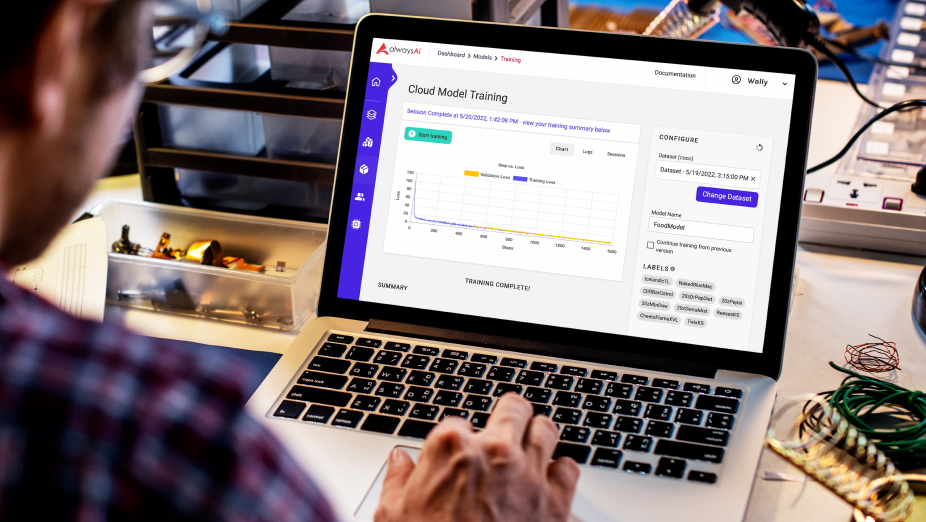 Development and Prototyping
Even after training your model, you may still run into issues operationalizing it. Integrating CV into existing frameworks is a common pain point encountered during computer vision software development. For instance, syncing deployments to both edge devices and the cloud can be cumbersome and costly in the long term, especially when building a solution from scratch. The added time and cost are often a result of developing and coding unique instances of the application for each operating system and edge device.
It also requires specialized expertise in computer vision, artificial intelligence, and deep learning to build basic model architectures and the development infrastructure to create CV applications that generate real-time business insights. Bringing on those skilled engineers in-house is expensive with salaries starting at well over $100,000. Even with those experts, it is too easy to get bogged down in the continuous integration and delivery of maintaining a built-from-scratch computer vision solution.
CV platforms like alwaysAI make development much more efficient and user-friendly by handling the platform maintenance for you and streamlining development with Python Application Programming Interfaces (APIs). Our edgeIQ API library allows developers to add CV functionality quickly and improve application performance.
Model Deployment
Computer vision business solutions can be deployed on the cloud or edge devices.
Cloud deployments are not as popular due to their high overhead costs and potential data security risks. Not all pre-built CV platforms cater to the cloud, so an organization that needs cloud deployment may need to consider building its own computer vision platform, despite these high costs. 
In contrast, edge devices are much cheaper and easier to use for real-time data processing. However, they can be challenging to deploy. Edge deployment is not immediately scalable, and on-demand access may be limited by other software. These limitations are mitigated in pre-built solutions.
alwaysAI is built for the edge and solves the complexities of deployment. Our platform containerizes the model and computer vision application allowing for easy and scalable deployment to Raspberry Pi, NVIDIA, ARM, and x86-based edge devices.
Data Analytics
The effectiveness of a computer vision platform will also depend on the intended use of data analytics capabilities. Integrating dashboards into the analytics workflow of your CV platform will enhance real-time visibility into processes, streamline data collection, and optimize analytics.
However, CV data analytics needs are often industry- or business-specific.
For instance, retail businesses may leverage data analytics to improve operations and store layouts based on product interactions and customer behavior. In other contexts, analytics can guide and improve safety operations in manufacturing and construction-related industries.
It's easy to assume that a CV platform built from scratch will have greater flexibility and ability to cater to a business's specific needs, but being able to serialize the data and contextualize it to make real-time decisions is a burden. Pre-built platforms, like alwaysAI, can do just as much and come with expert advisors that help streamline output to any format or dashboard. With alwaysAI, you can capture more information in real-time, visualize it, and act on it to increase ROI.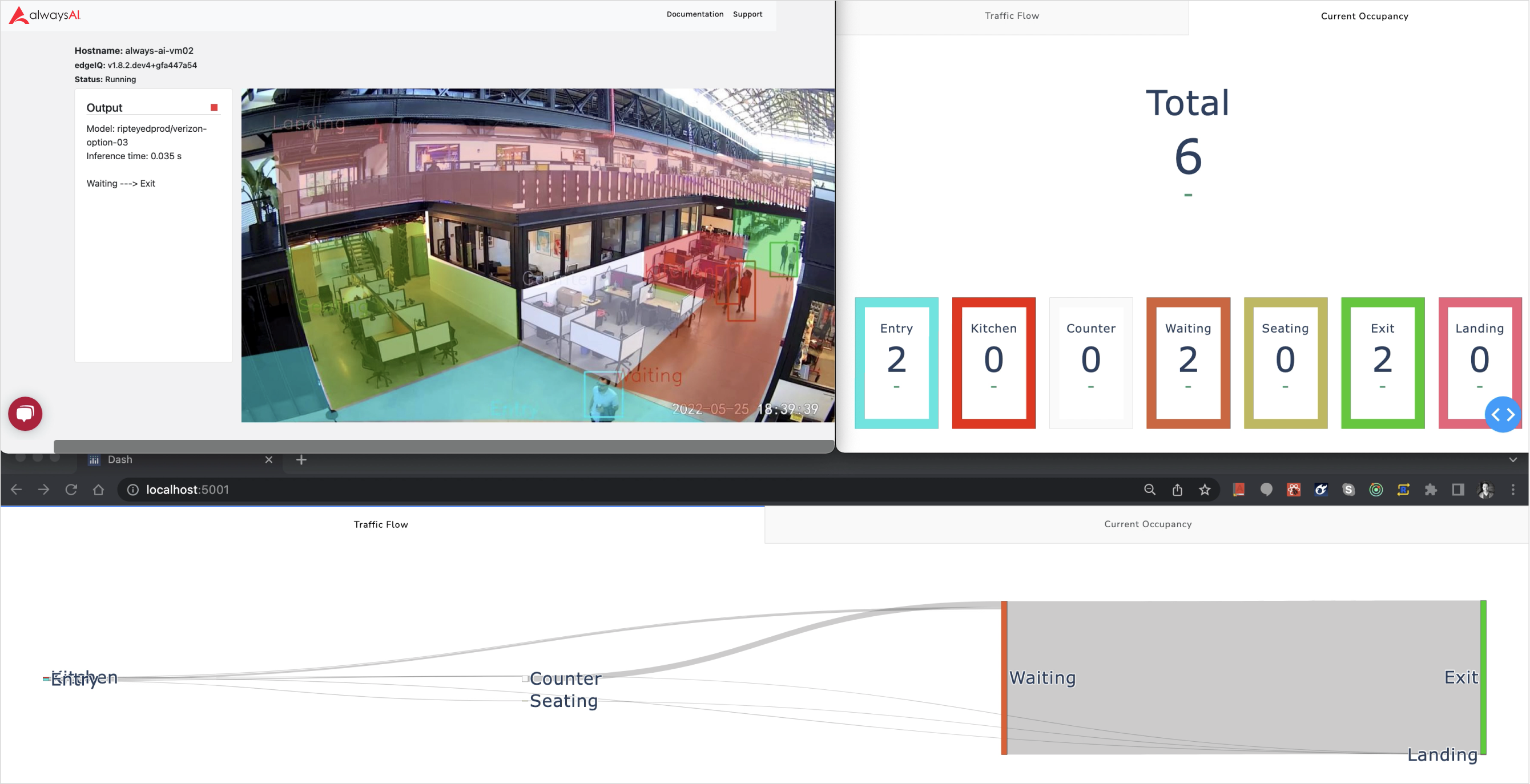 Areas of Expertise Companies Need to Develop a CV Platform
In general, there are two types of expertise you will need to develop a CV platform:
Familiarity with computer vision hardware helps streamline the deployment of CV applications, especially when it comes to installing the right cameras for specific needs.
Understanding computer vision frameworks, including development, optimization, and deployment on the cloud or edge devices optimize workflows and ultimate ROI.
Businesses looking to develop a computer vision technology internally will likely need to conduct extensive research on building, developing, and fully operationalizing the platform. In contrast, using a pre-built computer vision platform often means those needs are covered by the provider.
In-House Talent Needed
Developing a CV platform internally will also require dedicated talent to oversee each stage of development. Oversight responsibilities are typically assigned to the Director of IT or another experienced IT manager in a similar role, who is expected to manage the technical aspects of the project and provide operational support. Expertise limitations may present challenges in these kinds of scenarios, considering the novelty of AI and computer vision in the IT field.
On the developer side, a business would also likely need computer vision specialists, depending on the in-house resource needs and the scope of the project. Many projects involving simple object detection can be achieved with average developer expertise. However, more complex projects requiring multi-dimensional CV frameworks would require specialized machine learning and artificial intelligence expertise.
In any case, working with a quality pre-built platform reduces the need for in-house talent with CV expertise. You can simply leverage your current developers and technical staff with Python knowledge to produce meaningful computer vision applications.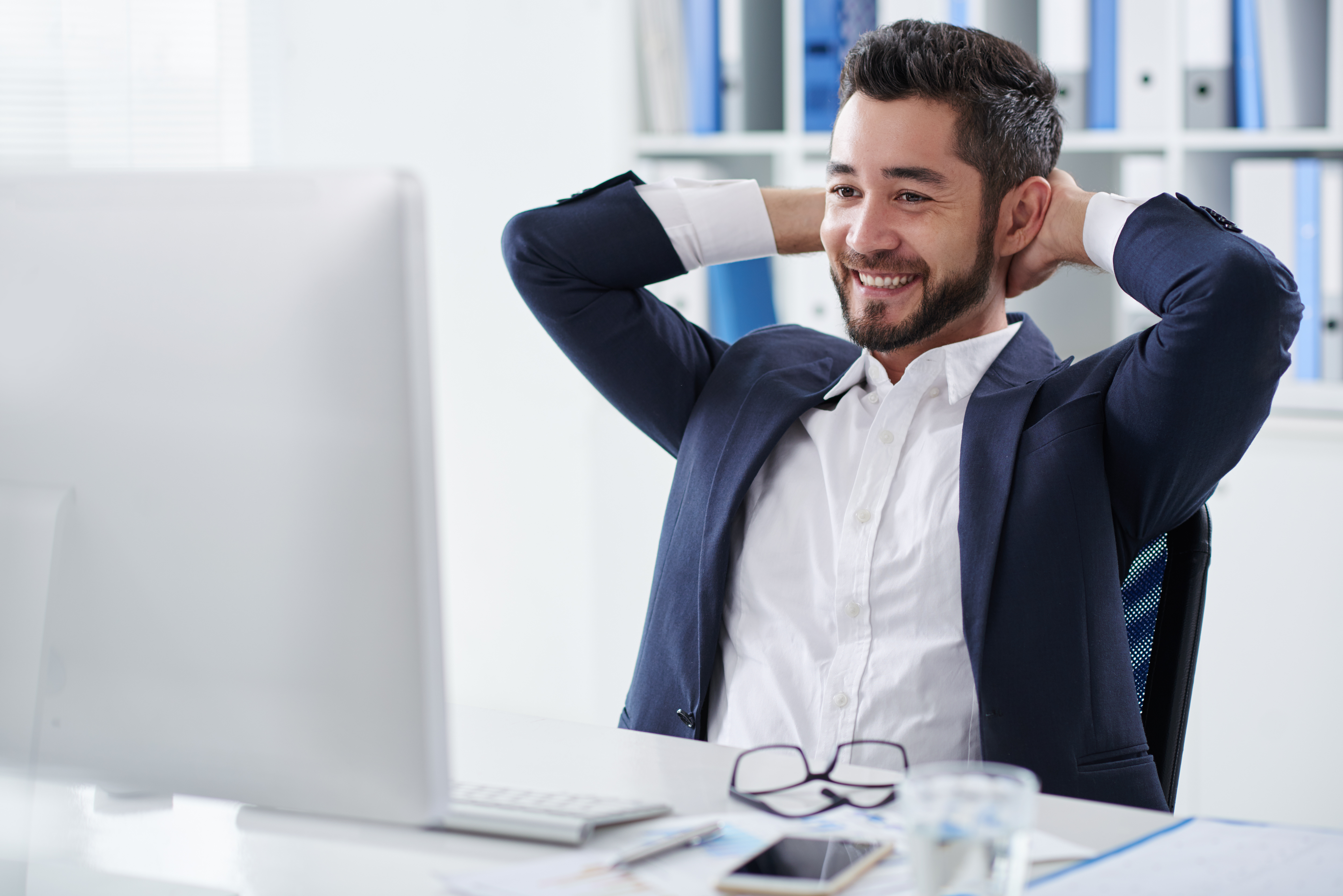 Pitfalls of Building a System From Scratch
When building a CV system from scratch, businesses are more likely to run into several issues:
Lengthy time-to-completion, especially for ambitious CV development projects.
Invisible costs such as frustration, technical errors, and employee turnover.
Loss of institutional knowledge due to the potential exodus of in-house CV experts and withdrawal of consultants.
Unanticipated increases in development costs as the project evolves.
A much easier alternative to developing your own CV platform is partnering with alwaysAI. Our team of computer vision experts has done the hard work of creating an end-to-end development and deployment solution that allows anyone to get started quickly.
How Platforms Like alwaysAI Simplify Computer Vision for Businesses
Compared to the process of building a new model from scratch or open source, computer vision platforms are much easier to use, quicker to set up, and accessible to any developer with Python skills. They simplify deployment on the edge and help businesses implement real-time business analytics immediately. Simply put, the best pre-built CV platforms reduce development costs and drive much higher ROI compared to in-house solutions.
With alwaysAI, you'll have an easy-to-use computer vision platform and a dedicated account manager to streamline your deployment. We offer unmatched flexibility and adaptability, along with comprehensive documentation. Contact us today to get started with a free demo.
Additional Computer Vision Resources