Our Story
A little robot named "Wally" inspired us to make computer vision easier, more accessible, and ready for the "enterprise masses."
Founded
August, 2018 -
alwaysAI was incorporated by co-founders Marty Beard and Steve Griset - enterprise SW, mobility and networking veterans.
Seed Round
December, 2018 -
$4M from early-stage VC BlueRun Ventures (PayPal, Waze) and our CEO - hired core engineers and opened San Diego office.
Released Beta
October, 2019 -
Offered a free version of our end-to-end platform to a large, private group of beta testers – gained feedback for GA roadmap.
20,000 Developers +
February to December 2020 -
Released GA version to the market, quickly passing 20K registered developers driving over 6K projects.
Additional Funding
January, 2021 -
$5M from BlueRun, Longley Capital, and several Angels to accelerate product development and ignite Sales and Marketing activities.
Enterprise Customers
March, 2021 -
Hired Sales team and quickly signed several enterprise deals across Retail, Transportation, and Manufacturing industries.
Expansion
Q4 2021+ -
Significantly expanding product roadmap and enterprise pipeline and partnerships.
Additional Funding
February, 2022 -
$7M from Longley Capital, BlueRun Ventures, Validus Growth Partners and CEO to accelerate GTM sales,  boost partnering activities, and strengthen the team across all functions.
Growing Ecosystem
Q1 2022+ -
Expanded enterprise agreements and partnerships with Swinerton, Verizon (New Lab), Hailo, Seeed Studio, DTIQ, Doorcounts, and Evolectric.
Kickstart your project with us
We've built a team of seasoned engineers and entrepreneurs who are passionate about AI, deep learning, and computer vision. We are working every day to produce a highly innovative and easy-to-use software platform for developers to build and deploy CV applications on the edge.
Marty Beard
CEO & Co-Founder
Steve Griset
CTO & Co-Founder
Jeff Fallis
Senior Director, Sales
Bob Griffin
Sales Director
Eric VanBuhler
Director of Software Engineering
Scott Miller
Head of Product & Partner Management
Justin Rich
Director of Cloud Engineering and IT
Todd Gleed
Senior Product Manager
Dalton Varney
Senior Director of Business Development
Lucas Dias
Sales Development Representative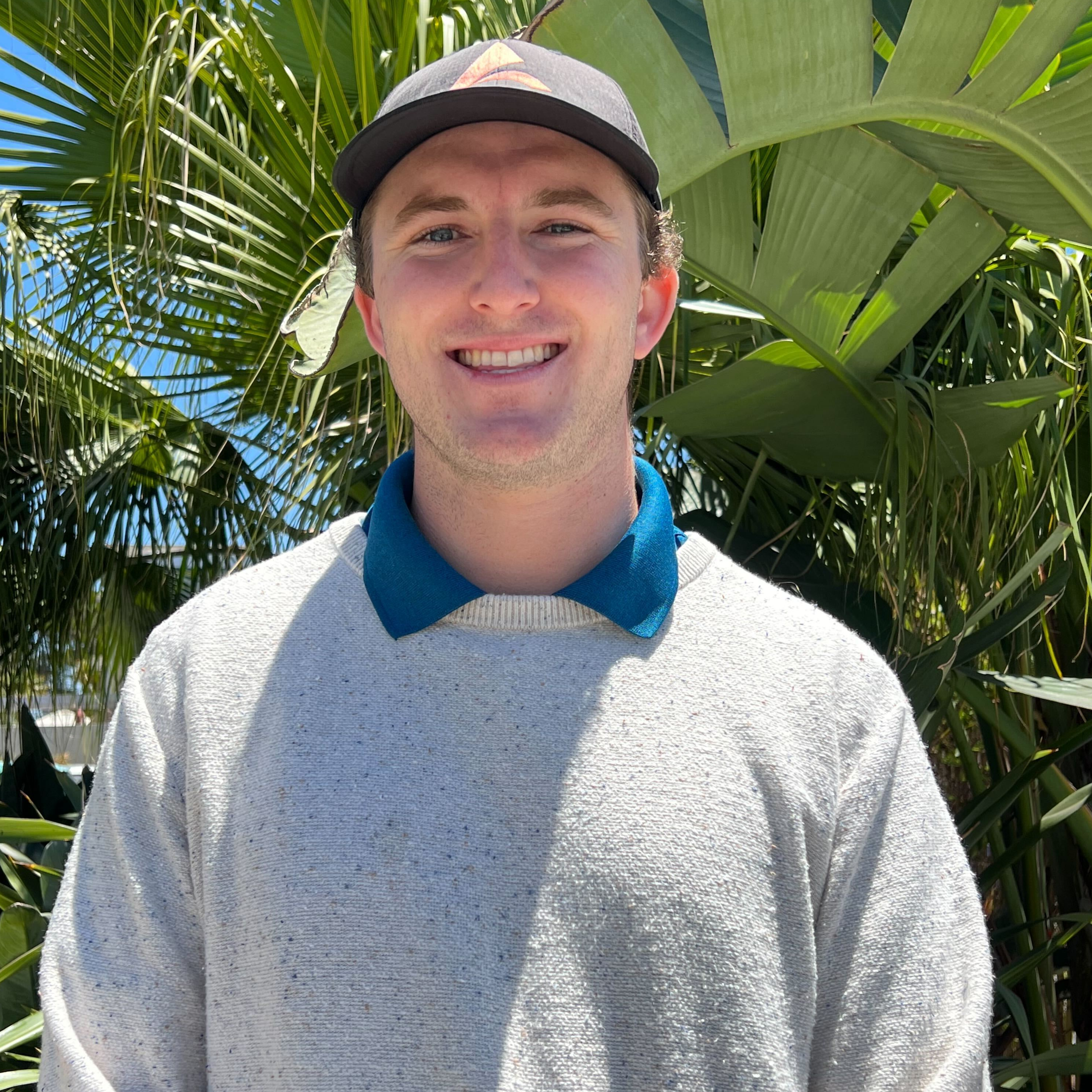 Jacob Niskey
Sales Development Representative
Sadegh Nouri Gooski
Senior Machine Learning Engineer
Matthew London
Machine Learning Engineer
Lila Mullany
Senior Software Engineer & Developer Advocate
Tony Jesudoss
Computer Vision Engineer
Elizabeth Alves
Multimedia Marketing Manager
Carlos Lazo
Cloud Engineer
Mitch Rosenlof
Software Engineer
Shesh Mali
Embedded Software Engineer
Olaf Zielinski
Software Engineer & Developer Advocate
Jeff Hollowell
Director of Customer Success
Hetansh Patel
Computer Vision Engineer
Catherine Cacciotti
Senior Product Marketing Manager
Daniel Wolner
Front End Developer
Michael Dalman
Sales Engineer
Kathleen Siddell
Content Marketing Specialist
Board of Directors
Marty Beard
Co-Founder & CEO
Marty Beard is a proven leader in the technology industry, with extensive experience across enterprise software, mobility and artificial intelligence. As a C-level executive at public and private companies, Marty collaborated with amazing teams to penetrate new market segments and drive significant top-line growth. He has also helped lead several high-profile turnarounds - including Sybase (sold to SAP) and BlackBerry (BB on NYSE). In 2018, Marty co-founded and launched alwaysAI, a software platform bringing the transformative power of deep-learning computer vision to the enterprise masses. He obtained his bachelor's degree from the University of California, Berkeley, and MBA from Georgetown University in Washington, D.C. 
Read More
Steven Longley
Managing Partner & Co-Founder, Longley Capital
As the principal investor and co-founder of Longley Capital, Steven has been both an investor and operator. He brings a strong track record of developing successful solutions, driving top-line revenue production, and growing shareholder value. At Longley Capital, Steven works to assess investment opportunities and steward its portfolio. Steven began his sales career with CCBN where he was a top-performing sales executive. At Thomson Reuters, Steven held several roles, ultimately becoming the vice president of Business Development and Strategy and a member of the Reuters Insider platform. Steven then worked at Financial Recovery Technologies as an executive, responsible for corporate development, sales, and strategy. Steven received a BA in Economics from Trinity College and his MBA from the University of California San Diego Rady School of Management.
Read More
John Malloy
General Partner & Co-Founder, BlueRun Ventures
John Malloy is a General Partner and co-founder of BlueRun Ventures, an early stage venture capital firm focused on mobile technology & service innovation. He has been part of the explosive growth phases of major services & brands such as Friends & Family, NOKIA, PAYPAL and WAZE. As a VC, John was the first venture investor in PayPal (IPO 2002 & eBay), Waze (GOOG), Topsy (AAPL), Slide (GOOG), Bitfone (HP), Chomp (AAPL) and others.  Some of his current investments include HumanAPI, Kitman Labs and HelloHeart. Prior to starting BlueRun Ventures, John held executive and operating roles at NOKIA, MCI and co-founded Go Communications. He holds a J.D. from George Mason University and a B.A. from Boston College.
Read More
Sign up today and start your project
We can't wait to see what you'll build!