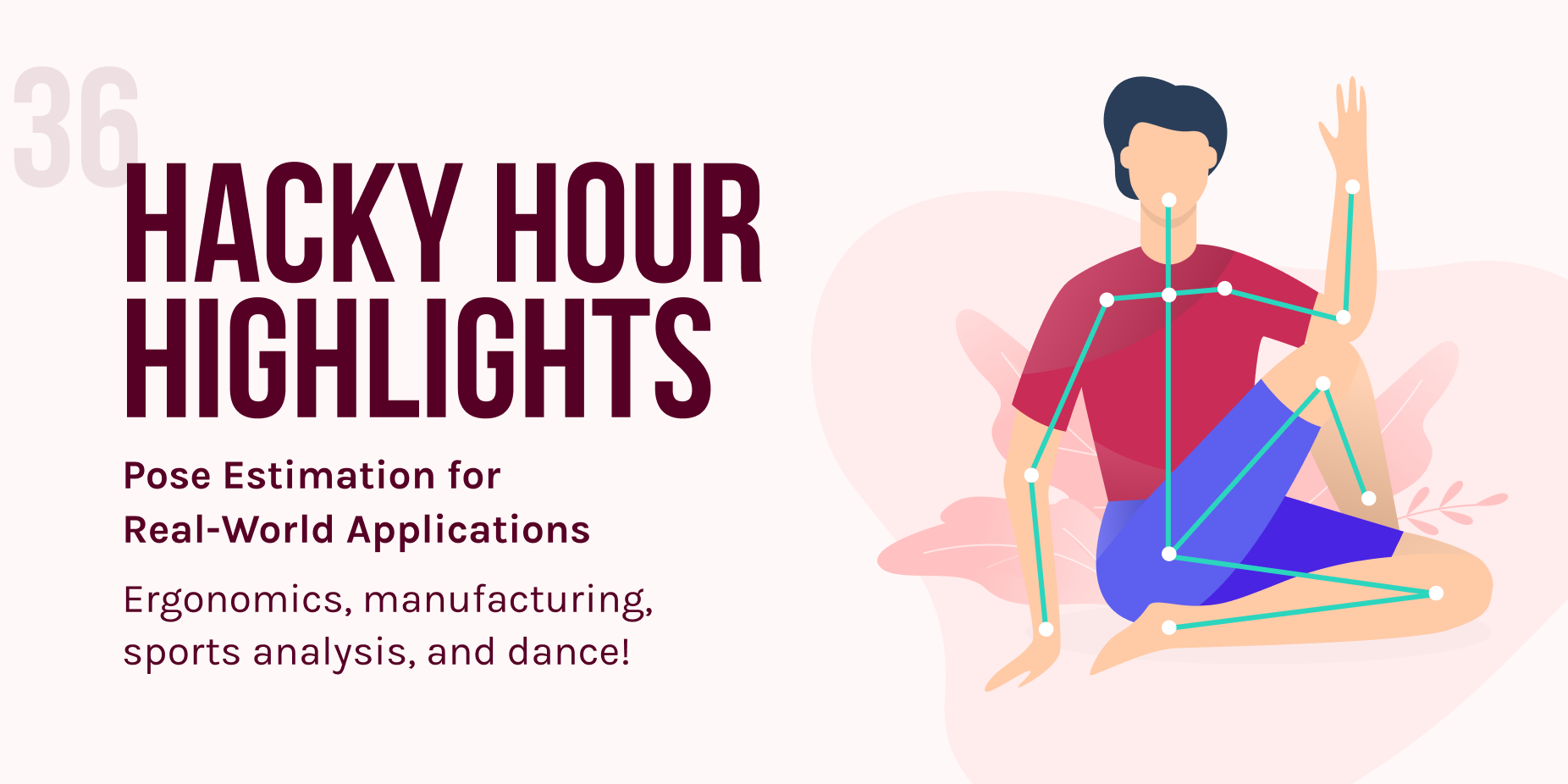 alwaysAI hosts a regular, hands-on training session for our developer community called Hacky Hour. Hacky Hours are a great way to kick-start your computer vision journey with introductory content, code demos, and engaging exercises. In these sessions, our community can ask us questions about setting up an edge device, building a CV application, or general inquiries related to computer vision and alwaysAI!
In this Hacky Hour, Matt London, a Machine Learning Engineer at alwaysAI, covered how to easily get started using pose estimation with alwaysAI, and demonstrated two very exciting applications: Posture Corrector, and LiftPose. Follow along and learn how to add audio feedback to your app and how to use pose estimation for instructional videos. We also discussed popular use cases for this technology, including manufacturing, ergonomics, sports analysis, and dance. 
Get started with pose estimation today!
These tools can help you use the applications from the demo: 
Tutorial: https://alwaysai.co/prism/tutorials?tutorial=pose-estimation-real-world-applications 
alwaysAI Pose Estimation models: https://console.alwaysai.co/model-catalog?category=PoseEstimation 
Posture Corrector app: https://github.com/alwaysai/posture-corrector 
LiftPose app: https://github.com/alwaysai/LiftPose
---
Guest Questions
QUESTION: What types of pose estimation did you use in these applications?
ANSWER (Matt London): We used a 2-D bottom-up, kinematic model (skeleton-based model). Bottom-up refers to estimating each body joint first and then grouping them to form a unique pose. Top-down runs a person detector first and estimates body joints within the detected bounding boxes. Other types include planar models (contour-based), and volumetric models (used for 3D pose estimation).
QUESTION: Can I use these apps on devices besides a laptop?
ANSWER (Matt London): Yes, visit the alwaysAI Model Catalog to choose from a variety of edge devices. 

---
If you haven't already, join us on our Discord channel to follow up on any questions you have about today's Hacky Hour!
See below for the full video of this Hacky Hour, or click the provided link.
Join us for upcoming Hacky Hours! Whether you are new to the community or an experienced user of alwaysAI, you are welcome to join, ask questions, and provide the community with information on what you're working on.