With the new alwaysAI model catalog, you can now search for a computer vision model by specific criteria; for instance, you can search by label to ensure that the model includes a label for the type of entity that your application needs to be able to recognize. You can also search for a model that is compatible with the kind of service that you want your application to provide (object detection, image classification, or pose estimation), and then further refine your search with filters for the inference time, framework, license, and data set of each model.
The alwaysAI model catalog currently includes 47 pre-trained models, and this advanced search capability greatly simplifies the process of finding the right model to use in your application. 
Here is an example of how you can refine by category, such as "classification" and search by label, such as "finch".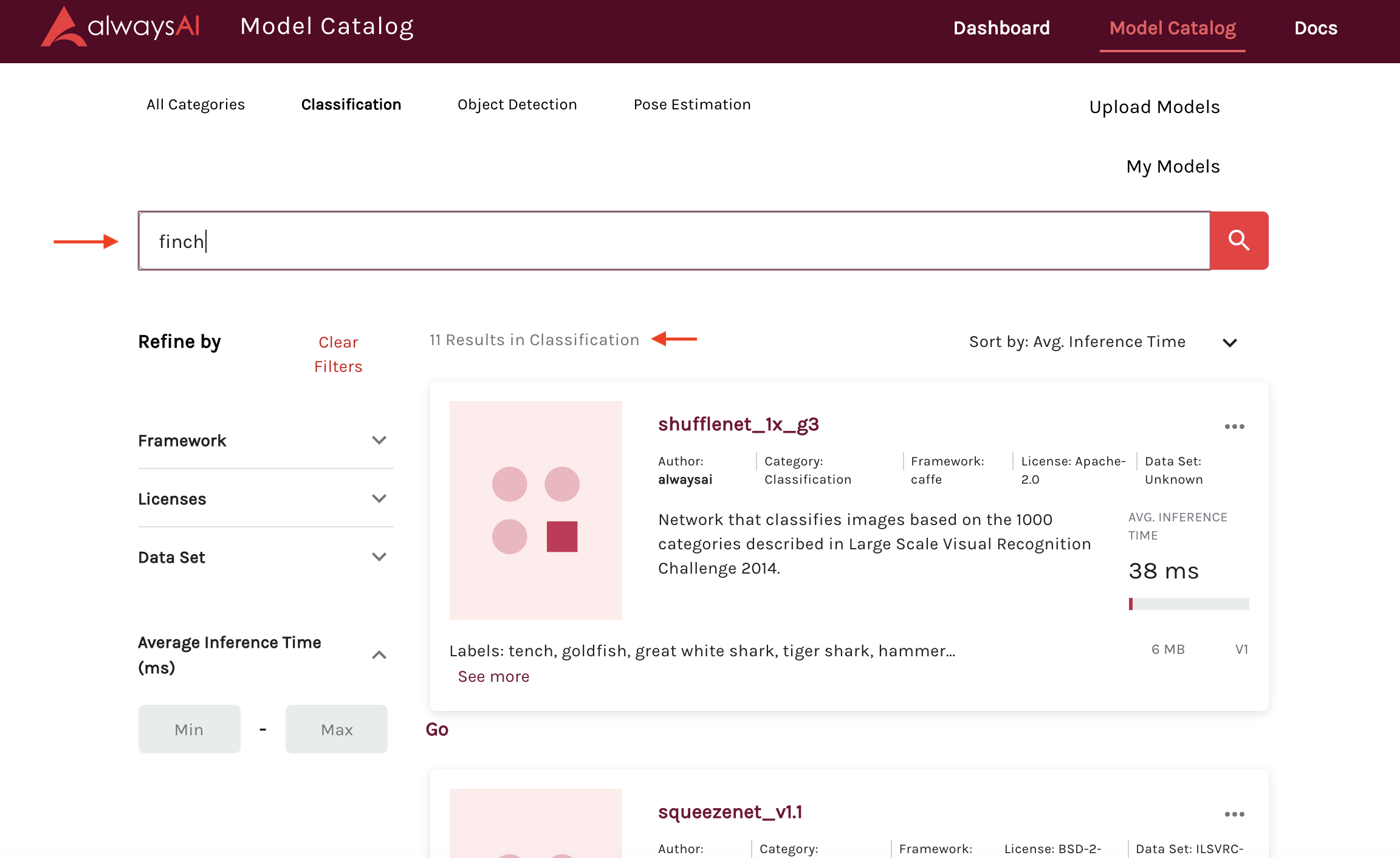 Visit the model catalog to get started.